The Wolf has a feel unlike any other Innova discs. It's almost sharp around the edges; it'a very unique feel. The rim is so narrow, I had a hard time getting a good grip and had a lot errant throws with the Wolf until I started utilizing the thumbtack ridge on top of the disc.
After some getting used to, the wolf is a great straight shot flyer. It's rated with a very high turn (-4) and flies in line with less deviation than just about any other disc.
In our accuracy tests from 150 feet, the Wolf ranked above average. When we did throw it well, we feel it has a lot more potential to be a very accurate flying golf disc. Here is a review by Summit Sports
Innova Wolf DX Disc Golf Midrange Disc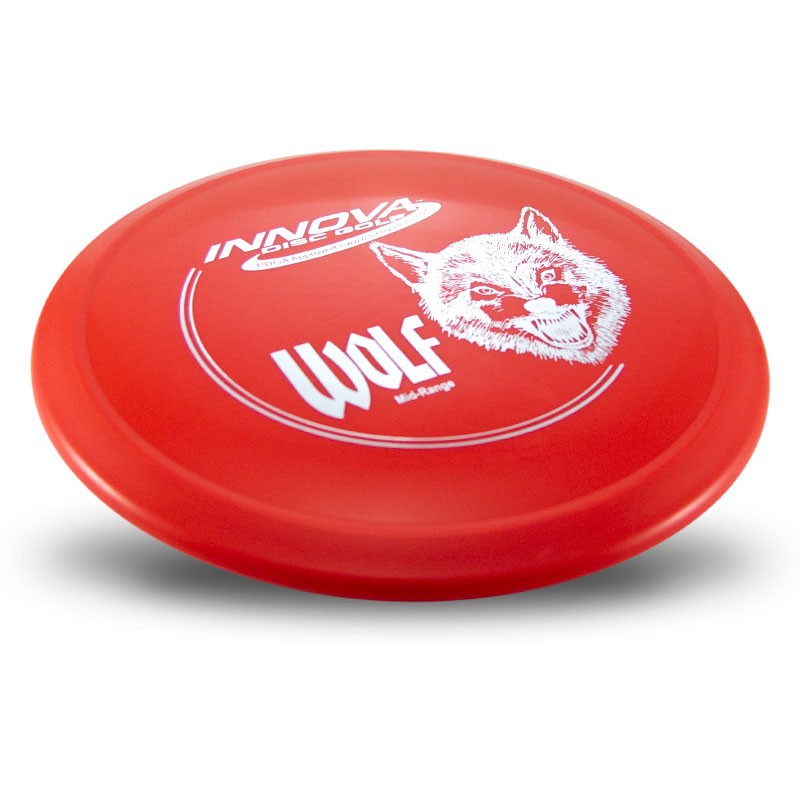 The Wolf can accelerate the learning curve for new players. This beginner friendly Innova midrange disc offers an easy and friendly flight for new comers to the disc golf game. It is great for threading narrow fairways and consistent turnover shots. When you need a good grip, remember that the Wolf DX features Thumtrac. For players learning to throw roller disc and roller shots, this is also a great disc.