The Sonic is a flat putter with a line of grooves around the outside rim. It uses sonic technology to stick to the chains and ensure that difficult putts are made. Okay, I made that part up, but that's what the picture on the disc looks like it should do.
If you like the feel of a traditional Frisbee, the kind you get for free from insurance agents, then you'll like using the Sonic as your putter. The Sonic is a little "flimsy" feeling for me, and with the way I hold discs for putts, the thumb grooves don't do me a lick of good. This disc is an absolutely straight flyer though, and will fade less than just about any other golf disc.
Here's a professional review of the Sonic provided by Summit Sports: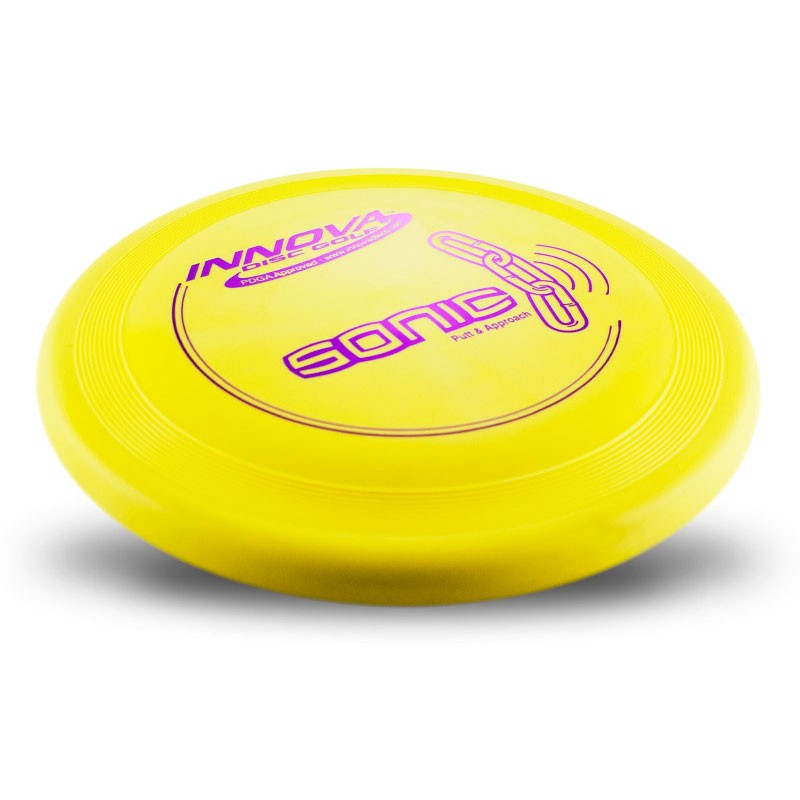 When you want some fun for the whole family, try out a nice round of disc golf. The Sonic DX Putter and Approach Disc is perfect for each member. It is beginner friendly and also good for kids use. The Sonic is an Innova disc that has a dead-straight flight and sticks well in the chains. It also makes a versatile short range approach and escape disc when thrown sidearm or backhand. The Sonic putter and approach also lands flat on all terrains, making for a better game.